A biometric scan of your face turns into a one-of-a-kind entry code and store that can only be used by the employee to whom the face belongs. If someone tries to proxy, they can't because the system will never match their face. The golden chance this machine provides is that employees can punch their attendance without touching the device. Star Link offers one of the Face Readers with Thermal Screening that will help you to make a hygienic environment around the place. 
Organizing and managing employee attendance is crucial to the accomplishment of nearly every business, institution, organization, and enterprise. Indeed, employees are the cornerstone for accomplishing the company's work. Biometric achieve excellence through their clock-in and clock-out record of attendance data of employees by using Industrial Bio-Star. 
How does the Facial Recognition system work?
Since the beginning of the 21st century, Card Based Systems are continuously carrying the way in the commercial sector. An optimistic change from fingerprint to face recognitions are prominently speculating with an array of saving time and offering satisfactory results. We can see newly invented automation systems that are more mechanized and productive procedures in methods.
Our Facial recognition system works by getting face-punching of employees with advanced cameras and matching it with a database. Primarily, you can enroll all the worker's and employees' faces before punching and storing their 3d faces in code format in the database. When employees go in and out, they must look at the LED screen. The machine will match particular faces into the database if it is stored, then quickly accept signs with an audio buzzer. This is one of the Bio Lynx. 
Detection– It is the first process when an individual stands in front of the machine, and the device captures the images and detects it in the database. The detection method is 3d dimensional live faces in all aspects, like the front and side of the face.
Computational version– After capturing the images, the machine works effectively using an advanced artificial setup and converts it into a binary structure. 
Utilization– The machine utilizes separate sections of the faces of each individual. It draws and reads facial geometry and expression. It reads all the structures of your screen like nose, cheek, head, lips, etc. 
Recognitions– Finally, it recognizes your presence, either accepting or denying, through getting by these processes.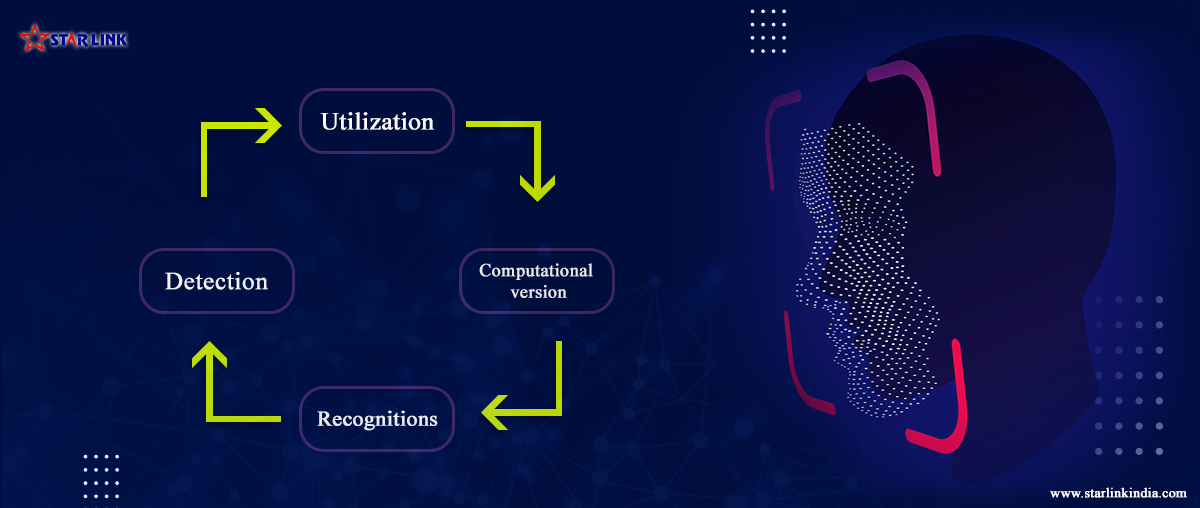 Why does the facial recognition system important?
In the age of change and development, everyone intends to engage in the market rapidly and look for safety because people know artificial intelligence paved the way in this century. Facial recognition is recently a new version of a biometric culture equipped with advanced artificial intelligence methods. You can use this device to get employee attendance without any contact and punch their attendance. 
As we remember, previous drastic events have led to rapid advancements in facial recognition. We have seen 9/11 in 2001, the Parliament attack, the 2008 attack on Mumbai, the recent covid pandemic, and other security challenges that compelled us to become secure independently. R&D investment procured a solution that exists today as a facial recognition system. It is a highly innovative medium to recognize attendance or provide access in the workplace.
This recognition system impetus considerable surrounding around the place and offers various benefits to fit in the market. 
Star Link's facial recognition system different from Others? 
Star Link manufactures a variety of biometric systems and offers services to its clients. It produces excellent circumstances by providing one of the 8 Door Controllers. It is separate, unique, and distinct facial recognition from others in the market that helps you record employees' attendance data. It is made of Hard core metal that you can use and put your machine in any place. It includes an advanced version of the software, an LED screen, a small camera that is multi-feature and easy to use
We care about your need and offer customizable devices according to your interest. As well as we consider all the ways and provide extra battery backup of up to six hours. You can easily get in use with multiple benefits.