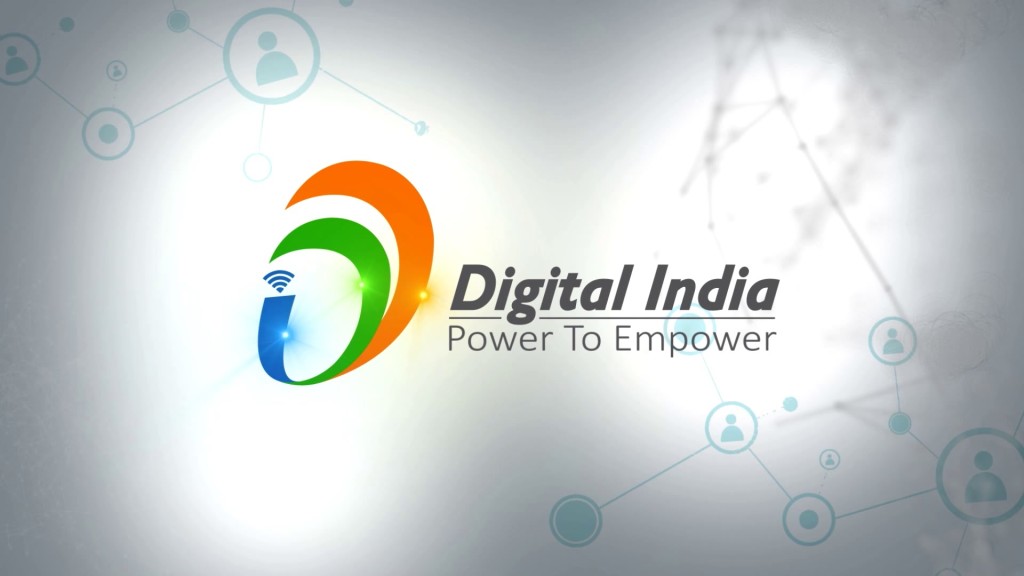 Star Link Helping to Boost Digital India
The Digital India program is a flagship program of the Government of India with a vision to transform India into a digitally empowered society and knowledge economy.
In order to transform the entire ecosystem of public services through the use of information technology, the Government of India has launched the Digital India program with the vision to transform India into a digitally empowered society and knowledge economy.
In order to bring about the technological changes, STAR LINK is playing a crucial role in the effective implementation of Digital Automation for the growth of industries. STAR LINK is a manufacturer of Biometric Products and related solution which can actually help industry reduce the administrative losses by managing the workforce. Bringing the Digital Platform into action, almost every industry in every vertical is getting benefitted with the same.
Importance of adopting Digitization in manufacturing process
As we enter a truly digital age, manufacturers are increasingly looking to technology to help in ways they might never have imagined before.
Everyone knows the effectiveness of adopting digitization in the manufacturing sector. From the implementation of ERP/SAP/HRMS to any other system to streamline the workforce, a digital initiative plays very crucial role in the development.
For any manufacturing unit, inventory management is a tough task as the efficiency and output are totally dependent on the same. With the implementation of any digital platform like software or system, inventory management is quite easy and simple. You can manage the inventory cycle easily. It is notably evident that for a single product, there are multiple entries done at various level. Even at some companies, a dedicated employee is there for data entry. From Invoice generation to order processing and from billing to account management, every process is done with a single click. So with all these implementations, the above issues are easily resolved.
Additionally, another benefit included the proper workforce management with the help of digital platforms. The Employee can get the automated attendance reports. With digitization, attendance and payroll management of even huge workforce is far easier.
Star Link products designed for 'smart factory/company'
Star Link plays an important role in the implementation of the Digitized platform to make a "Smart Factory". Star Link Communication Pvt Ltd is a leading manufacturer of Biometric Attendance & Access Control Solutions. We are serving industry for last 2 decades in different verticals with more than 7000 clients and counting. We have been restless in pursuit to implement new technologies into our devices to make the user experience up to satisfaction.
In the long run of service, we have delivered outstanding and amazing solutions to our end users or clients who were in need of any biometric solution to simplify their workforce management. Somehow, the main purpose was to reduce the administrative losses faced by the companies. So, to tackle all these issues we have served them with our advanced and latest technologies time to time to meet up their requirements.
Most organizations seem to have regarded the absence of employees from work as unpredictable and uncontrollable which affects the overall productivity of the company, Star link facilitates Star Time Office Software to help organizations suffice the requisite. The software helps companies to streamline the workforce by keeping the track records of attendance thereby assisting HRs to reduce the managing cost while increasing the efficiency.
Bio Lynx and Bio Track, are finger based attendance system offered by Star Link, avails multiple communication modes that allow users to get data easily without any hassle. Star Link Access control software simplifies management of access and generates various reports Door wise as well as User wise.
Star Link endeavors to evolve quality products by accentuating on delivering clarity & transparency through implementation and automation. The company works to add new features to the products that are available on the web and mobile platforms with an effective process orientation and fully IT enabled operations. Ensuring security and reliability, the organization put efforts in exploring the latest innovations for enhancements in the global market and takes all necessary steps to do justice to the clients.
Star Link embracing Digitization in its manufacturing process or operations
Within this time span of 2 decades, we have helped other companies to implement a digitized platform for the effective policy implementation. Simultaneously, to cater the industry better way, we have also implemented our internal system to increase the efficiency. We have in house developed ERP system which takes care of everything, from inventory management to the sale, purchase; from Accounts to AMC.
Our digitized platform gets revamped every now and then to serve the purpose in a better way. Support team gets a notification on their mobile phones while they are in the field on complaints visit. They can lock the complaint, close the complaint and view the status of any query. Same is the case with a Sales person, who gets prior notification regarding their meetings with the client on their mobile phones. We have in house R&D, Software Development and other production. Star Link has their own IT Infrastructure with advanced security.