Time Office Software
Star Time Office Software is developed keeping in mind the work structure of any company and corporate. This software helps you to streamline the workforce by keeping their track records of attendance, leaves and Over times. It helps you to manage the group, section or department. As a whole it gives you a perfect way to manage the records of employees without any hassle. In fact, this software is user-friendly, as its options and other tabs are easy to manage while the it generate the reports in excel file.
Star Time Office Software is developed with unique features which makes it more worthy. It allows the user to set the leave accrual policy, shift timings (for round-the-clock operations) ,etc. This software helps the HR to reduce the managing cost while increasing the efficiency. This software also eliminates the hassle of expensive hardware installations and messy paper works.And the most important feature of Star Time Office Software is that it is a Web based application. Being web based application allows this software to be accessed from any part of the world with an internet enabled device.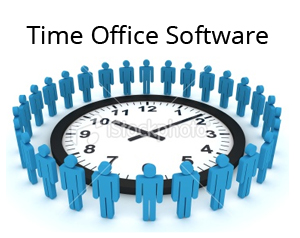 Features:-
Attendance Management
Leave Management
Shift Management (Fixed & Rotational)
RTC Concept for Night Shift Employees
Time Office Policies
Overtime Setup
Reports Sets
Government Report Sets i.e. Muster Roll,Form12,Form25 etc.
System Requirements:
RAM: 256MB and above
HDD: Min. 20GB and above
PROCESSOR:Pentium 3 and above
Available Database:
MSDE, SQL SERVER, ORACLE
Note:For SQL Server and Oracle Licence should be client's resposibility.
Other Unique Features:
Maintains Supervisor: Employee Relations and allow supervisors to manage Attendance & Leaves of the Employees.
Company Information: It maintains details of the company like Address, Locations/branches, Divisions, Departments, Designations, and etc.
Employee Management: It maintains detailed records of the employee including Administrative records, Personal information, Scanned Documents/Files.
Time Attendance Management: Mananges Complete attandance of individual Employee including Shift Management, Rotation capabilities.
Leave Management: Accural Facility of Fixed and Carried Foward types of Leave with sanctioning facility .
Reports & Charts:
Duplicate Checking of entries.
Punching Patterns for Employees<
No Punch
Single Punch
Two Punch
Four Punch
Multiple Punch